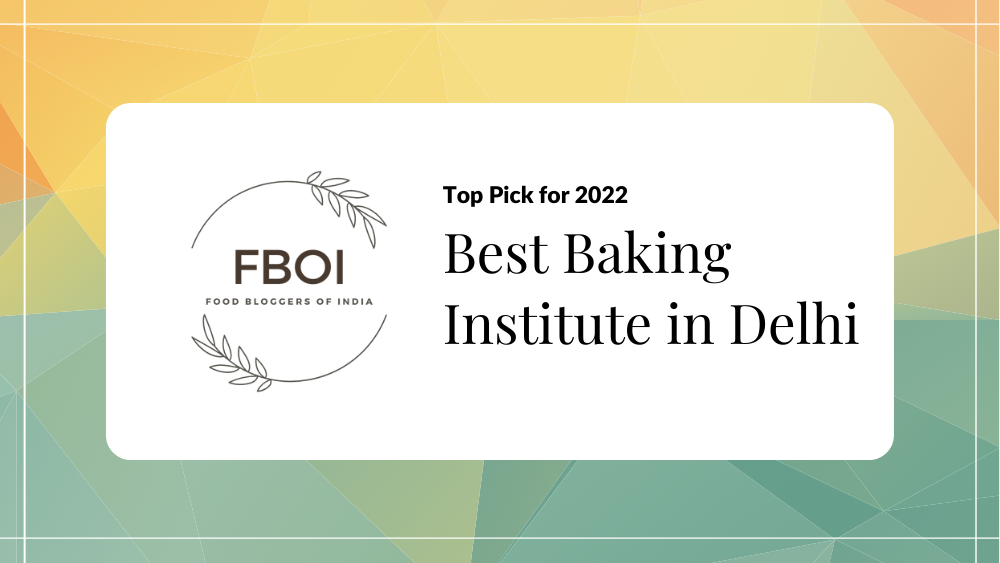 Are you looking for the best bakery courses in Delhi? Well, Truffle Nation is the one place where you can go learn everything as a beginner and turn yourself into a professional-level pastry chef.
Well..Starting your Own Bakery is a crazy affair.
Super fun but scary nonetheless.
It takes more than just knowing how to bake bread to start and run a successful baking business.
Learn
If you're someone who's planning to become a professional pastry chef and maybe even start their own bakery someday, then I'd personally recommend either the Complete Baker's Diploma Course or The Baker's Certification Course at Truffle Nation.
Are You Looking to Become a Professional Baker and Start your Own Bakery?!
There are three key elements to starting your own bakery business:
1. Baking the best possible goods in the market (Learning Recipes)
2. Understanding your market, building a business strategy and knowing how to reach your audience
3. Patience and Persistence to test things out and find out what works best for you and your market.
As you can see, just knowing the recipes won't cut it.

You need to join the baking institute where you:
Build out your foundation as a baker
Polish your skills as a designer
Learn how to develop a business strategy
Create a product line
Price your products
Get in front of your perfect buyers via social media.
Here are five reasons why Truffle Nation is built specifically for the Entrepreneur who want to start their own culinary businesses.
1. Truffle Nation is the only school in India where you have one dedicated instructor for every five-six bakers, making sure you always get that personalized attention you need to perfect your skill as a baker.
2. Truffle Nation is the only school where you get personalized deep-dive sessions on building a business strategy for your own market, audience and personal goals.
3. They have even educated chefs from the Indian Army to help bring tastier, healthier meals to the soldiers of the Indian Army.
While they offer a variety of courses, if you're serious about starting a top-notch business that can beat any competitor in the market then you HAVE to sign up for their Baker's Diploma Course.
In just 5 quick months, Truffle Nation's Baker's Diploma will give you all the tools, knowledge and skills you need to start your own bakery.
From the basics of bread baking to making artisanal designer french entremets, you'll learn everything you need to bring a new flavor to the market and differentiate yourself from the run of the mill bakeries.
Here's how it all works:
Step 1: You Decide the Outcome you want
It's crazy how many people do not have set goals before they decide what courses they should pick or even the path they should take to reach their destination.
If you're read this then you're either planning to become a professional baker or you're already a passionate baker and want to improve your pastry skills.
In either case, decide what you ultimately want out of your journey as a baker.
Step 2: Learn The Recipes and CraftsManShip with the right Baking Classes in Delhi
Knowing the science, the recipes and the craftsmanship required to be a good baker are irreplaceable. Anything above and beyond being good at baking bread and cakes is a plus but you absolutely need to have the basic training you all need to bake delicious products.
If you're planning to be a home-baker then maybe you can do without learning all about European pastry arts and 4-tier wedding cakes but if you're serious about baking then you should be serious about putting in the time it takes to perfect every category of baked goods.
You learn it once and you perfect everything over the course of your career as a baker.
Step 3: Turning Bread into a Business
You can bake amazing bread. Great! But that is NOT enough.
Who you're baking for? Why would they buy from YOU and how do you make sure you make rent while selling bread is something that you need to think about.
This is where focusing on an overall business and marketing strategy and not just baking bread comes into the picture. You need to have a foundational strategy around your business to ensure the success of your business.
Here's everything that you get when you sign up for Truffle Nation's Baker's diploma course:
1. Culinary Class: The Art of Cookie Making Mastercourse
2. Culinary Class: The Complete Pies and Tarts MasterClass
3. Culinary Class: Cupcakes and Muffins Masterclass
4. Culinary Class: Complete Celebration Cakes Certification Course
5. Culinary Class: Complete Artisanal Bread Baker's Course
6. Culinary Class: Professional Baking for Cafe Owners MasterCourse
7. Culinary Class: Travel Cakes MasterClass
8. Culinary Class: Fondant Sugarcraft Masterclass
9. Culinary Class: Chocolate Artistry and Confectionary MasterCourse
10. Culinary Class: High Tea, Baked and Cold set Desserts
11. Culinary Class: Viennoiseries and Neo Tarts
12. Culinary Class: Classic French Macarons
13. Culinary Class: Into the World of Entremets, Classic and Modern Gateau
14. Culinary Class: The Art of Plating Desserts and Gelato Making

How much does Baker's Diploma Course cost? (Cost of Baking Classes in Delhi)
This baker's diploma course is currently priced at Rs. 2,95,000 for the Complete five months baker's Diploma course, business classes and getting a dedicated website and brand identity for your business and even though it's not expensive, it's definitely not for everybody.
It has been specifically designed for bakery and pastry entrepreneurs. So if you're someone who plans on starting their own business then this is for you.
What next?
They usually fill their batches fast and the next one is coming up soon.
So if you're interested, let's set up a time to talk ASAP.
You can give them a call at 9971127210 or just fill out the form below to request a callback.
#2 Academy of Pastry Arts
Another top-notch baking class in Delhi to attend is the Academy of Pastry Arts, classes. Similar to Truffle Nation, this is a proper baking institute which offers professional courses in both bakery and chocolate art. They offer both long and short courses so, you can easily find a suitable bakery course to suit your time and requirements.
In their courses, you will end up learning the process of making plated dessert, wedding cakes, tarts & tortes, petite gateau, modern French pastries, and so on.
They also send the students for a short training at their Malaysian center. However, they don't offer many hours of hands-on sessions and also have 1 chef for every 14 students. And it is also a little costly compared to other baking classes in Delhi.
La Palate Culinary Academy
Wish to learn to make different types of cakes? Then, La Palate Culinary Academy is another place which offers the best bakery courses in Delhi.
This baking academy was started by Natasha, offers both professional and hobby baking courses. They also have an 8-week bakery course which is cost-effective and a great way to introduce yourself to the art of baking. Apart from that, they also have a complete bakery course to become a professional baker.
From Tiramisu to Brownies, they cover many different baked goods and desserts which can be helpful in starting your home bakery.
Chef IBPA
A well-known baking academy, Chef IBPA offers advanced bakery courses which help students become certified professional baker and become the best at their craft.
They offer courses which usually last for a month, 3 months, 6 months, a year, and even 18 months. So, depending on your interest, you can choose a bakery course which is the perfect fit for you. Here, you train with top industry chefs from all over the world and also have practical classes to help you learn better.
The only issue is that IBPA course fees are a little on the higher end. So, if you are looking for a more reasonably priced courses to become a professional baker, you might have to take a look at other bakery institutes in Delhi.
Bakers Bite
For aspiring bakers and chocolatiers, Bakers Bite is one of the best places to consider for bakery courses in Delhi. Bakers Bite offers bakery courses only to ladies and conducts 1-2 days of courses on baking and cake decorating.
They offer bakery courses in bread making, cake decorations, cookies, exotic desserts, and so on. And if you are looking for fun baking session with your friends and family, then they offer customized baking classes for small groups as well!
A perfect place for beginners to learn, this bakery institution also offers online baking classes which make learning both fun and convenient. But since they only offer short courses, so you will need to enroll in several baking classes to become a home baker or a professional baker.
Chef IICA
If you are looking for a good school for baking courses then Chef IICA is also a good option. They predominantly offer long term courses in baking and other culinary arts and also offer industrial training at reputed and leading hotels.
While covering both Indian and International cuisine, Chef IICA faculty also helps the students to prepare for the industrial training selection. And most of the professional courses offered here are 1-2 years long. So, make sure you have sufficient time and money to spend on your education if you want to enroll here.
Cookery Expressions
Cookery Expressions is another great baking class in Delhi where you can develop your baking skills to become a professional baker or a home baker. Jams, artisan chocolates, granola bars, cupcakes, tarts, etc., you end up learning how to make a variety of desserts and baked goods here.
They mostly offer 1-day, 2-day, and 4-day bakery workshops so you can manage your time and availability effectively. These baking classes are a great way to introduce yourself to the baking industry and they also offer online baking classes so learning how to bake with them is quite convenient.
All in all, this is good for beginners and people who wish for a little flexibility of time when preparing themselves for a career in the baking industry.